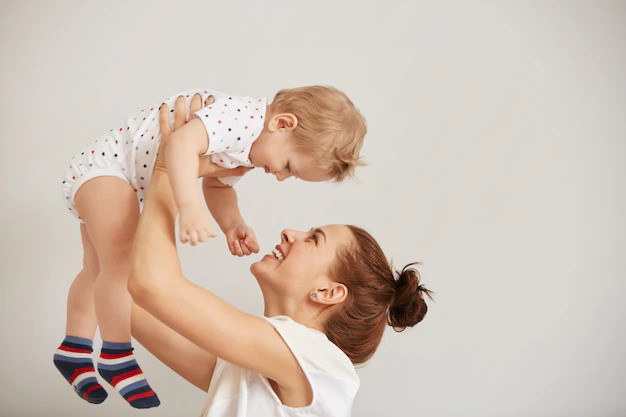 W
est Virginia Birth to Three
WV Birth to Three is an early intervention program for children ages zero to three who have a delay in their development, or may be at risk for delay.
Services are provided in the child's natural environment at no cost to families.
Anyone can make a referral by calling us at 304-267-3595 or click the link below!
1. Infants and toddlers learn best within trusting relationships and through participation in every day experiences.

2. All families, with responsive and individualized supports and resources, can enhance their children's learning and development.

3. The primary role of practitioners and service coordinators is to partner with and coach family members and caregivers in meeting children's needs.

4. The early intervention process reflects the preferences, learning styles, cultural beliefs, and changing needs of each child and family.

5. The needs and priorities of children and families are the basis of functional and measurable individualized family service plan (IFSP) outcomes.

6. Teams communicate and collaborate effectively to meet the changing needs of the child and family.

7. Approaches to support children and families are founded on evidence based practices, best available research, and relevant laws and regulations.
Our mission is...
To partner with families and caregivers to build upon their strengths by offering coordination, supports, and resources to enhance children's learning and development