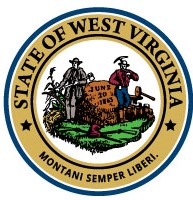 WVEIS Help Desk
Hours: Monday - Friday 7 AM-4 PM
Phone: 1-844-657-6427 (toll free) or 1-304-957-1212
Emergency/After Hours: 1-866-983-4798
Email: wveis-helpdesk@help.k12.wv.us
Please include: Full Name, User ID, County/School Number, Telephone Number
West Virginia Education Information System & Department of Education Help Desks
The WVEIS project was created in 1991 by the state of West Virginia to ensure standardized data collection and reporting to the West Virginia Department of Education.
Student applications on the WVEIS network include student scheduling, student attendance, student grading, and several custom programs. Financial and employee applications include payroll processing, human resources, fixed asset inventory, warehousing, and purchasing.

The WVEIS program is supported by the State Department of Education. There is a help desk that users may call or email to receive assistance by several staff members with extensive knowledge about the products that are supported.

EPIC will also continue to support users on a limited basis. Installations of Client Access, printing support, FormSprint and general troubleshooting are some of the basic assistance that can be provided locally. You should always call your county contact before contacting EPIC or the WVEIS helpdesk.

You may reach the EPIC IT Manager, Jill Woolcock at 304-596-2659 or jwoolcock@wvesc.org.

The web-based form of WVEIS (WoW) has been utilized since 2007. In the summer of 2022, WVEIS 2.0 will be released to all users of the Student Management System. This new product is web-based and will replace the green screen client that has been used from the beginning.
Training on the new system is available virtually and will be done regionally during the summer of 2022.